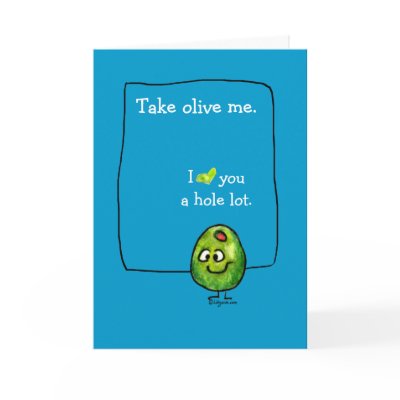 Olive Crostini is an extended family favorite and both Eve & I love it. We were able to use two full baguettes with a double recipe, too, so it's a tasty treat while using up the bread overload.
Olive Crostini:
- Makes approximately 24 toast
1/2 c. black olives
1/2 c. green olives w/pimento
2-4 cloves medium garlic
1/2 c. grated parmesan
1/4 c. fresh chopped parsely
4 T. butter
2 T. olive oil
1/2 c. grated montery jack cheese
1 baguette (sour dough, sliced at angle, day old is best)
Chop olives coarsely in a food processor. Transfer to medium bowl.
With machine running, drop garlic through tube and mince. Add parmesan, butter, & olive oil.
Process into paste. Add butter mixture to bowl with olives.
Fold in monterey jack cheese and parsley. Mix well.
Lay out bread slices on a baking sheet.
Spread each slice generously with olive mixture.
Cook under broiler until bubbly & light brown.
To double just use a full jar of green olives and a full can of black olives. You'll have about two cups together, though not exactly half of each. You can freeze whatever portion of the olive mixture you don't use.
Give it a try - you won't be disappointed!
Katie